If masonry were an Olympic event, Clint Turnbull would win a gold medal. Not only did Clint do an excellent job repairing the chimney and crumbling bricks at the side of our house. He made the effort to match the new bricks to the colour and style of those on the house, which was built 80 years ago. When the bill came in, it was exactly as estimated. Furthermore, Clint filled in two holes in the brickwork above the side door where supports for a long-gone portico had been, work which we had not even requested he do. And since he was up on the roof, we asked if he could nail a a hard-to-reach damaged shingle on our gable. He did not have a ladder that could reach the shingle, so he came back a few days later to hammer in a couple of nails. Neither the filled-in holes nor the time to nail the shingle were added to the invoice we had already received. I recommend Turnbull Masonry absolutely; any other company would, at best, be second best!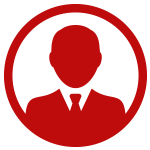 Repair a chimney and crumbling brickwork. - Michael S. Hume in Toronto
My 1920s brick house required a new outside corner rebuilt. Clint took his time to examine the problem, explain what was going on with my house, promptly provided a good mid range quote, and set up a work date. His work was so good the structural engineer who verified the work for my mortgage company hired him to do work for his company. If I ever need brick repairs, this is the guy I am hiring. I would highly recommend him.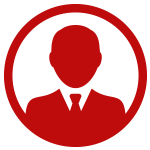 Reconstruction of old brick house corner - Clint was exceptional | Dara on the Danforth
This spring, we hired Turnbull Masonry to rebuild and repair two chimneys on our house and were very impressed with the excellence of the work and the thoroughly professional approach. Clint Turnbull explained in detail the work that needed to be done and the methods used in completing it. The company made every possible effort to use the bricks there and match the new ones as closely as possible in color to the old ones. The job was done in less than the time estimated to complete it. The clean-up of the job site was immaculate and, despite the amount of material replaced, no sign was left behind that work had been done – except, of course, the repaired chimneys. I cannot recommend this company strongly enough. Frank Orr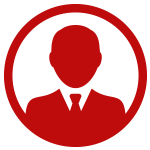 Chimney rebuilding and repairs - Splendid work | Frank Orr-Etobicoke
Turnbull Masonry completed work on our two chimneys, rebuilding one and repairing the second. We are extremely happy with their work. Our chimneys look fantastic. The bricks match beautifully. Their quote was very reasonable and their workmanship was exceptional. Ron is very knowledgeable and he took the time to give us all the information we needed. The crew started the work very quickly and finished in the set time frame. They were professional and polite, and cleaned up after the work. If you are reading our review, look no further, and call Turnbull Masonry.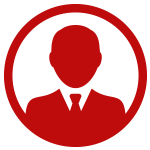 Tear down and rebuild one chimney and repair one chimney - Judy and Vasu in Etobicoke
If only more tradesmen could be like Clint! We had Clint do a few jobs. His quote for the chimney was less expensive than other quotes we had; his quote for the foundation was slightly more expensive than others (not by much) but *way* better value – doing things Clint's way (e.g. the right way, no quick and dirty fixes like some other masons wanted to do) would take more manhours and more materials. In the end he charged us exactly what was quoted and he left the work site clean. Three things stood out about Clint: || 1. He's a good communicator — Clint was thorough when he came over for the quote. Some masons were on-site for 20 minutes – we kept Clint for almost two hours. He answered all of our questions about multiple projects and problems, many not relating to the job he was quoting us. He was friendly, helpful and easy to talk to. || 2. He fixed the problem the right way — We had a unique issue with our double-brick foundation of our 1930s house. We had a heritage architect in for advice who warned that that the problem could be exacerbated if we used modern-day materials, and that the most prudent approach was to fix the problems new brick and lime-based mortar. We had a number of masons in for quotes and their recommendations varied, but Clint was the only one who recommended the same fix as our architect did. He repaired the foundation brick by brick and sourced old-style mortar which some other masons seemed unaware of. He also rebuilt our chimney, matching the new brick to the dated rug brick of our house. || 3. He was accommodating — Other masons wanted to charge us per-wall minimum fees for things like tuckpointing or fixing the odd loose brick. Clint and René accommodated these requests, often on the fly, without charging us an arm and a leg. We highly recommend Clint and look forward to calling him for future projects on our house.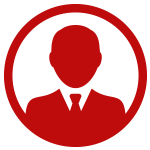 Chimney rebuild, foundation fixes, tuckpointing - We're happy | F,E&H in Toronto
Chimney had to be torn down and re-built .All I have to say is this was one of the Best Contractors I have ever worked with period. Here are some of the reasons why. 1. Great owner and operator. (as a tradesman he is also a 10/10 in customer service) 2. Very competitive prices. 3. Well educated in his trade and his skill set is defined by perfect execution in the work he does ( 10/10 quality) 4. Goes beyond the scope of the work to make sure past mistakes are addressed or fixed. 5. Here's a Big one…He actually Calls you back…and Picks up the phone when you call. So in conclusion…Turn Bull Masonry is by far the best brick contractor I have used. Do yourself a favor and give Clint a call..and you will see why these 5 points are so accurate and true.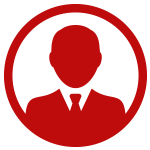 Chimney Rebuild - Turnbull Masonry - GREAT Contractor | Brian BT in leslieville
The two retaining walls of our basement exterior stairway were crumbling due to water damage. Clint and associates did a fantastic job inserting new bricks and placing a limestone top on each wall. the area looks better than it did when the house was brand new. Crlint is professional in his approach and workmanship..Many thanks!!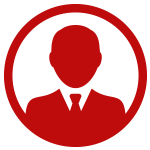 Crumbling brick replaced - Brian in Oakville